Brainspotting Consultation Groups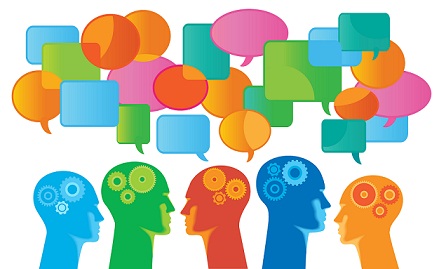 These groups are run by RMBI members and offer an open forum to support the use of Brainspotting in your therapy practice. All are being held by zoom at this time. Please inquire with the relevant facilitator(s) for more details and to receive the zoom link.
PHASE 1 PEER SUPPORT ROUND TABLE WITH JESSICA KLIKA & THAD FRYE
This group meets once a month on Friday mornings, 9:00 – 10:00am via Zoom
The next group is Friday, September 29, 2023 from 9-10am MST.
We invite Phase 1 graduates to explore your questions about Brainspotting in this open forum for positive sharing facilitated by Thad Frye, LCSW, and Jessica Klika, M.A., LPC. This is a peer support group and not a supervision group.
Contact: Please email Jessica Klika at [email protected] or Thad Frye at [email protected] for more information
Cost: There is no cost to participate
About the facilitators:
Jessica Klika is the owner of Hope Over Hurt Counseling, LLC and currently works for Cornerstone Christian Counseling as a Counselor and their on-site supervisor for practicum/internship students.  She specializes in working with children, individuals with trauma, couples, and divorce/blended family counseling.  She earned her BA in Social Studies and her Secondary Education License from the Metropolitan University of Denver and earned her Masters degree in Professional Counseling from Liberty University.  Jessica is a Certified Synergetic Play Therapist, EMDR therapist and has completed Phases 1, 2, 3, 4, Masters Class, and Intensive in Brainspotting.
Thad Frye is the owner of Thad Frye Counseling in Boulder County and has been in the counseling field for over 16 years. He earned his BA in Psychology with a minor in Religious Studies from the University of Colorado at Boulder and earned his Masters of Science in Social Work from the University of Texas at Austin. He is a Licensed Clinical Social Worker, certified Brainspotting practitioner and has completed Phase 1 and 2, the Master Class and the Intensive with Dr. Pie Frey. Thad is passionate about the healing power of Brainspotting and utilizes it with people grieving the loss of a loved one, as well as, artists, musicians and athletes who want to further their creativity and performance.
_______________________
2023 CONSULTATION GROUPS WITH CONNIE JOHNSHOY-CURRIE, PSYD
Connie offers the following Brainspotting consultation groups:
BSP Consultation Group for BSP with Children and Adolescents (monthly on Tuesdays 8-10am PT)
BSP Consultation Group for Dissociation Phenomena, Traumatic and Attachment Injury, and Parts (monthly on Tuesdays 8-10am PT)
Creatively Integrating BSP and EMDR Consultation Group (quarterly on Tuesdays 8-10am PT)
BSP Networking Consultation Group (monthly on Fridays 8-10am PT, no fee)
Registration: Registration can be found at: https://www.psychhealingandgrowth.com/consultation-services
Cost: Specialty consultation groups are offered for a fee, while the monthly networking consultation group is free.
About the facilitator: Dr. Johnshoy-Currie is a licensed clinical psychologist in California. She specializes in trauma-informed brain and body focused psychological treatments and consultation, including Brainspotting and EMDR. Her treatment specialty areas include PTSD, Complex PTSD and Dissociative Identity Phenomenon (DIP, DID), child and adolescents, developmental and structuralization internal work, parts work, and she works extensively with second responders (mental health providers).
_______________________
ADVANCED CONSULTATION GROUP WITH MELANIE YOUNG
This group meets once a month, usually on the second Friday, 10:30am – 12:00 noon
Melanie K. Young, Psy.D. runs a long term, ongoing Brainspotting Consulting group for advanced Brainspotters in the Boulder/Denver, Colorado area. This group includes questions, case discussion, and demos: with either the leader or participants in the therapist role.  We also read and discuss books and videos connected to Brainspotting as desired by the group.
Contact: Melanie Young at (303) 444-5330 or [email protected]
Cost: $50 per group.
About the facilitator: Dr. Melanie Young received her Psy.D. from the University of Denver, School of Professional Psychology.  She has over 38 years of experience providing psychotherapy and assessment and has been in private practice for more than 26 years.  She works with couples and individuals including adolescents, adults and seniors.  Dr. Young aids individuals in overcoming difficulties with trauma, mood issues and anxiety, loss and grief, brain injuries, ADD, chronic illness and with the challenges of aging and caregiving.   She has been running BSP consultation groups for psychotherapists for several years. She is a certified senior Brainspotting trainer and consultant.
_______________________
PEER CONSULTATION GROUP WITH KAREN HOLLAND: ALL LEVELS
This group meets on the second Friday of the month, 10:30am – 12:00 noon, via zoom
Karen Holland, LMFT facilitates a peer-to-peer consultation group. The group does not count toward Brainspotting Certification. All BSP levels welcome.
Contact: Karen Holland at (720) 432-4409 or [email protected]
Cost: No cost
About the facilitator: Karen Holland is a Brainspotting Consultant and has expertise working with individuals on being more effective in their relationships and healing deep emotional pain, such as trauma, anxiety and depression.  She has a passion for meditation and mindfulness practices and likes to teach clients these skills as well as support a regular meditation practice.  Karen also has special interest in working with clients of color, LGBTQ and individuals in interracial/cultural relationships.  Karen can also provide individual Brainspotting consulting sessions that count toward certification.
_______________________
BRAINSPOTTING EMBODIED LEARNING CIRCLES WITH NANCY TUNG & JOY MYONG
Groups are available for Phase 1, 2, and 3 levels & meet for 4 weeks to review relevant material.
Nancy Tung and Joy Myong run 4- week sessions to review the skills learned at the Phase 1, 2, and 3 levels. Groups run on a monthly or semi-monthly basis.
Phase 1: Mondays 4-5:30pm (Pacific Time) April and July 2023
Phase 2: Wednesday 4-6pm (Pacific Time) June 2023
Phase 3: Wednesday 4-6pm (Pacific Time) May 2023
Learn more about the next available learning circles here.
Contact: Nancy Tung at [email protected]
Cost: Depends on time of registration
About the facilitators:
Nancy Tung is a Brainspotting (BSP) trainer and consultant who works extensively in the Asia Pacific Regions embracing diversity. Along with providing Phase 1 and Phase 2 BSP trainings, Nancy has developed Brainspotting Embodied Learning Circles (BELC) to help new and experienced BSP therapists globally to attune with ease to themselves and their clients. She is the Founder of Practice for Systemic Wellness where she provides direct clinical services and consultation. Nancy's specialty is Systemic Brainspotting for Inherited Family Trauma Manifested in Chronic Conditions.
Joy Myong is a Brainspotting Trainer, Consultant and Coach who is dedicated to helping liberate individuals who find themselves ready for transformative change. She is a Licensed Professional Counselor and Alcohol and Drug Counselor with 15 years of experience working with adults and teens struggling with physical and emotional pain. Joy is a first-generation immigrant who has learned the benefits of integrating the wisdom of ancient healing practices with innovative brain and body-based research from around the world. In 2020, Joy founded Ahana Wellness to provide education, group consultation and 1:1 coaching for healing practitioners in the U.S. and abroad.